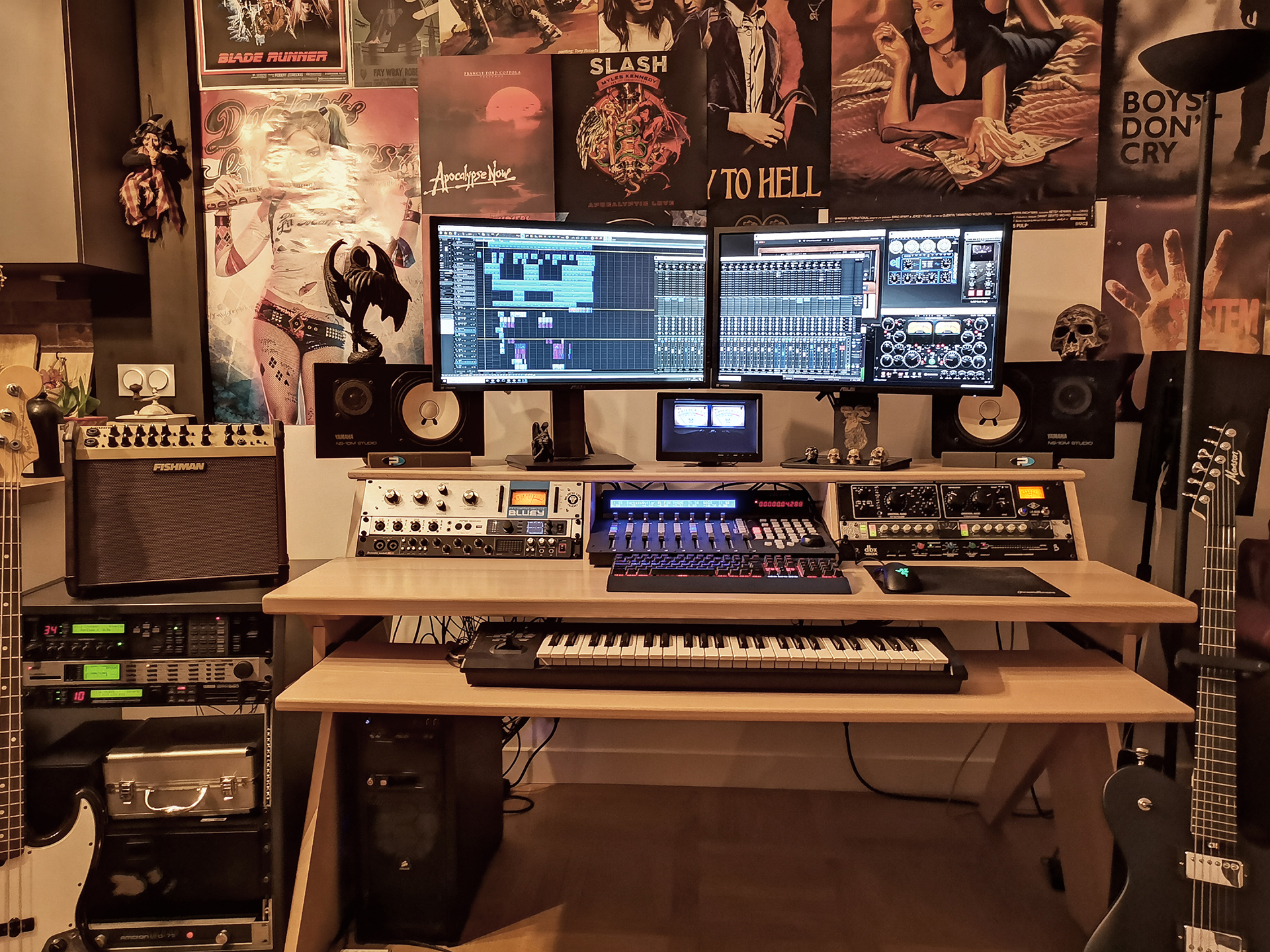 Mixing Services
Over the years I specialized into mixing all kinds of rock / alternative and pop. I also do hip-hop and metal. I don't do french rap, latin music, salsa, reggae (I dont have the musical culture, since I don't particularly like thes styles, so I can't do it well)
I used to work on an SSL Axiom 96i/o desk which was a great desk, but I recently switched to a hybrid setup, including nice pieces of hardware like an Alan Smart C2, a 1176 Bluey, UA LA-610, and and sweet reverbs. Software include Shadowhill Mastering Compressor, 1176, API2500, Distressor, Fabfilter suite, SSL stereo commpressor, etc...
Because trust and quality are my prorites, I offer a free test mix of one entire song for all my new customers / projects.
My rates are reasonable, but depend on the work needed, which I evaluate during the test mix. feel free to ask using the contact form.
My services include all polishing care your song needs, (from pure mixing, to mastering - although I recommend you to master your songs in a dedicated studio, for a second hear), but also, pitch correction, rythme correction if desired, etc...
I always deliver your song unmasterized, and masterized to my taste, since you might want to hear it with a pre-master (loud level, last stage compression color etc).
If you plan to work with me before you start the recording process, here are my recommendations for the ideal tracking pattern of drums / bass / guitars / keyboards / vocals, for an optimum result at the mixing stage.